Termite Control Service In Ajman
If you are someone looking for the best termite control service in Ajman, you are at the right spot! Aim Premium Pest Control and Building Cleaning  can tell you all about some of the best ways to get rid of termites.
Now stop searching for all those expensive termite control chemicals and treatments and stay with us to further know about termite protection and removal.
Let's begin with the basics.
Termites are those tiny microscopic wood-destroying insects that can become your nightmare from their first appearance. Though they have a crucial role to play in nature, they can immediately become a reason for a major increase in your house fumigation cost. However, it can be very challenging to detect termite activity. You won't even know how these insects can get into thin cracks without you noticing. You will need an effective pest control service like the Aim Premium termite treatment service in Ajman.
Types of Termites in Ajman
Before hiring a company for a termite treatment service in Ajman, you must get familiar with the types of termites.
Subterranean Termites
These belong to the Rhinotermitidae family and live in the soil. Subterranean termites are known for building large nests as compared to any other insect. Their nests are connected through the mud to sources of food, for example, fence posts, trees, and structural timbers.
Drywood Termites
Belonging to the family of Kalotermitidae, Drywood termites are known to live in wooden structures like hardwood floors, structural timbers, and dead trees. However, they are different from subterranean termites s they do not need to build any contact with soil. These termites can cause major property damage, which is why you must never delay getting a drywood termite treatment. Secondly, their colonies are smaller in comparison to subterranean termites, so their damage rate is slower.
Dampwood Termites
This type of termites belongs to the family of Hodotermitidae and Kalotermitidae. Dampwood termites, as the name indicates, live in damp wood. They don't usually require any sort of contact with soil. However, they are mostly found outside the house.
Now that you are familiar with the types of termites, let's have a look at termite treatments that can save you a lot of trouble and hassle.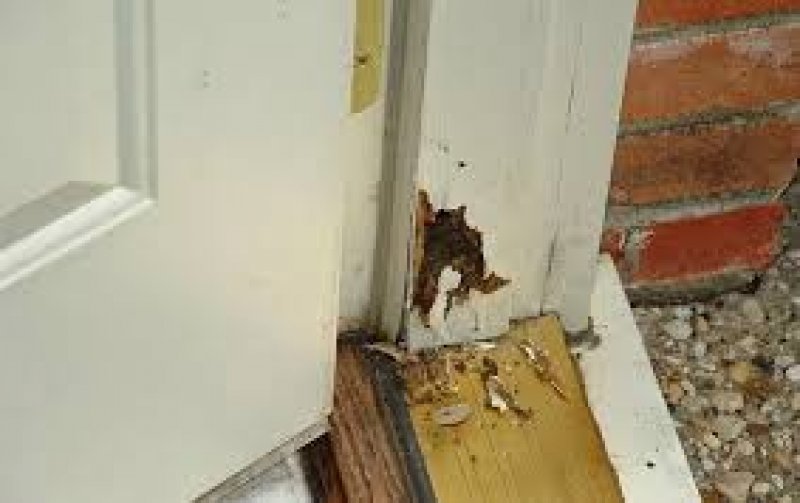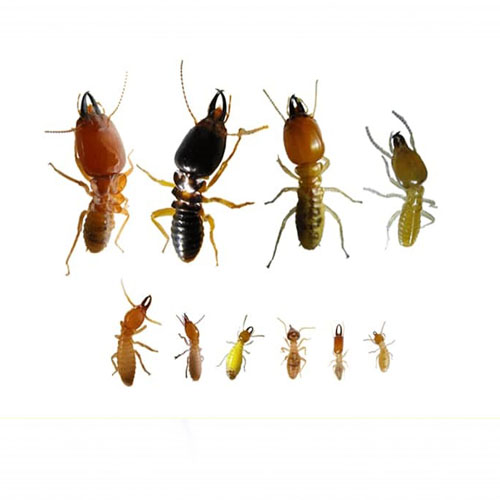 Pre Construction Anti Termite Treatment in Ajman
Aim premium as a ajman municipality approved termite control service in Ajman has been popular for its anti-termite treatment for years now. Pre-construction termite treatment refers to a process of inspecting new construction for any signs of pest or termite infestation and applying termiticides and top-quality termite chemicals to the soil before pouring the slab. The process saves you from any future troubles and ensures that subterranean termites cannot access your house in any way. Moreover, the pre-construction termite control process is less expensive as compared to the damages these tiny monsters can do to your house after completion of construction.
Soil Treatment
Borate Treatment
Termi-Mesh
Sentricon Baiting System
Post Construction Anti Termite Treatment in Ajman
Post-construction termite treatment refers to a process that helps to prepare a building for habitation or any property that was previously occupied. You will have the need to get this treatment done when termites have already entered a property through the soil and have spread throughout the house in search of food. Moreover, these will damage all of the furniture, and it is too late before you could realize these intruders have invaded your house. Specifically, termites will enter from the ground surface and start damaging wooden frames, doors, and wood furniture.
However, anti-termite post-construction is important for buildings and houses that have been infested by termites. It is necessary to take precautions in order to eliminate the chances of re-attack.
Thorough Inspection
Drilling On The Floor
Injecting A Chemical Using An Injector
Installing The Bait Inside And Out
Termite Inspection Service In Ajman
Aim Premium pest control specialists carefully inspect your residence in order to spot signs of termite infestation. It is suggested to get your building inspected at least once a year. Contact us today for further guidance.
Termite Control Service in Ajman
One thing that we know by experience is that one size does not fit all in terms of termite control treatment. Therefore, it is better for you to get a customized treatment plan for your house. We can treat your property as soon as we inspect any signs of termite infestation and offer you termite control services that suit your house's requirements.
Protection Against Termite - Termite Control Service
If you are living in Ajman, we are just one call away. Termite infestation is something you should take seriously. We, at Aim premium Pest Control and Building Cleaning, ensure that you have answers to all your hows and whys and provide you with the best possible anti-termite treatment solutions at affordable prices.
Why Choose Aim Premium Termite Control Service?
One of our many effective solutions is liquid termite treatment that can help you get rid of termites easily. However, we also offer termite baiting as a solution to treat termites and provide you the much-needed protection to your house from these insects. We are a team of licensed and specialized pest controllers in Ajman, known for providing exceptional services to our clients.
Moreover, we provide consultation and offer free quotes, so you can contact us anytime with your concerns.
What to Expect From Aim Premium Termite Control?
We have a team of trained professionals who can detect any signs of infestation and help you prevent another termite attack through their exceptional services and effective termite control solutions in Ajman. With Aim Premium, you will get:
Industry-leading technology
Years of termite control experience
A team of experienced and highly trained professionals for termite control
We will begin by performing a detailed inspection of your house, and if we see any signs, we will provide you with the best termite control solutions that are specifically designed to help our customers get rid of termites. We know that every house is unique and has its own needs; therefore, our customized plans work for all of our clients.
Additionally, we offer a warranty of one year, so if you feel these intruders have entered your house once again, just give us a call, and our team will fix this for you!
Effective Pest And Termite Control Service
When you have pest infestation problems or need to shield your home from future pest attacks, Aim Premium comes to your rescue! We use a science-based approach to help you protect your house and find out the root cause of pest infestation.
Protection And Prevention
Protection
Our specialists will drill a number of holes around your house to penetrate the soil because that is where termites live and build a way to get into your house. Then they will pour a specified amount of liquid termiticide, filling the holes, to saturate the soil surrounding your house in order to form a protective shield/barrier.
Prevention
What can you do to prevent termite infestation? Well, you can ensure that scrapes of wasted wood are immediately removed from your house. Additionally, keep in mind to avoid storing Timberwood or firewood close to your house as these woods attract termites. Also, no branches of trees should come in contact with parts of your house as termites also live in trees. This will also help you to avoid the growth of unwanted plants and vegetation. Moreover, ensure that all of the air conditioners and external taps are not losing any water to make the soil damp, paving the way for termite infestation.