Our pest control sharjah services program is mainly for the prevention, control, and management of flying and crawling insects, rodents, and drift animals with the help of Integrated Pest Management technology.
It avoids and anticipates pest activity by incorporating various master plans to get long-term solutions. Pest control services in Ajman Dubai offer the following professional and executive services:
Flying Insect control
Rodents Control
Scorpion and snake control
Birds Control
Consultation service
Integrated Pest Management Program
Dubai pest control engulfs Public Health Pests that generally includes:
Mouse, rodents and rats, etc
(Treatment against flying insects and birds will be targeted mainly to the locations of breeding, which will be backed with best pest control sharjah recommendations concerning amp & hygiene; proofing standard).
Residential Pest Control Service in Saharjah
Our residential pest control procedure is quite simple. Trained, licensed and friendly service technicians execute a complete inspection of your yard and home to disclose potential issues.

We know where insects, spiders, rodents, and other pests like to lurk and live, so we'll identify these places. Then we'll deliver you an entirely custom-made program to eliminate and treat nests and entry points.
Commercial Pest Control Service in Sharjah
Many Institutes, industries and organizations are not resistant to many of the issues and affairs like uncontrolled pests (insects, birds, etc). Your property is like home to your work, so don't let unbidden and unwanted pests make it their home as well. Your home's peace and calmness always requires the best pest control services when pests start to enter your home in a huge quantity.
Most Common Pests In Sharjah
Bed Bugs are one the most irritating creatures on Earth and I think you will agree on this. After a long day of hectic routine work when you decide to rest finally on the bed to relax your mind, you're unfortunately welcomed by these little but most irritating creatures waiting to annoy you and bite you.

Don't worry, now we are going to offer some fantastic and fruitful services for this issue and you will be astonished to see when all these bed bugs would be no more.

We don't just come into your home and start to spread the disinfectant guess all over in your home or room. Instead, we would check out the entire furniture to know where these bed bugs inhabit after which we would set a target and then kill them all.
Honey Bees Pest Control sharjah
Bees are generally known to benefit and assist the environment in a lot of ways but it is quite dangerous at the same time to have a beehive close to your house. It is essential to recognize these species that are frequently mistaken for being wasps as their appearance is too similar.
The best  and most common way to get rid of annoying bees is to remove the beehives close to your home. This task is very risky and dangerous keeping in view the issues for safety. That's why for safety purposes, a pest control professional or specialist should be consulted before attempting any bee control technique.
Aid Premium offers effective Bee control sharjah by employing the perfect elimination procedures for bees. Our professionals are experts and skillful in taking the off beehive of honey bees by applying the required effective methods.
Cockroaches Pest Control in Sharjah
Cockroaches are the filthiest and shabbiest creatures on this planet. You feel disgusting whenever you see them. That is why we do not just have fumigation gases to get rid of these species but also some useful powders that help to ban their arrival in that area.
To remove all signs and indications of cockroaches, we usually spray the fumigation gas on the wanted or affected area and to each corner, after doing this we will spread our powder (if necessary) to every corner of the particular areas or places and you will surprisingly see incredible results.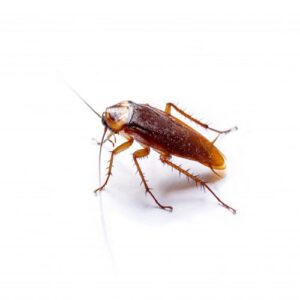 Centipede Pest Control in Sharjah
House centipedes generally love to inhabit in the places which are quite damp and dark. That's why these pests get generally attracted and captivated by many dumpy homes. You will mostly see them in basements, bathrooms, or closets, and even in tubs or sinks.
The centipedes generally eat insects within the area in which they live. Centipedes are multiple groups of Arthropods including various behavioral characteristics.
Thus, when these pests become problematic as well as very irritating, the first thing to be done is to contact our best Strategic pest management experts and requesting an examination and inspection.
The Centipede treatment, in general, includes both non-chemical and chemical control methods. However, the pests treatment plan can make a point and help in finding where the centipedes are inhabited and how they look for their way to your house.
Pigeon Pest Control sharjah
Pigeons often choose and pick up to use the interior portions of houses and buildings to roast and nest if a chance for the approach is provided. Openings to lofts, vents, eaves, and steeples, and eaves can be blocked or closed with 1/2-inch galvanized electrify wire mesh, sheet metal, wood, or other hard materials for construction to prevent and stop pigeons from entering homes and buildings.
We are offering reliable as well as the best Bird Control Services. Before getting these services, our experts closely interact with the clients and then they execute & plan the superior services.
Insect Pest Control in Sharjah
In usual home dwellings, the health of humans and the surrounding environment is not only affected and disturbed by the termite mainly, but many other kinds of insects also affect the environment to a great extent.

Some of these insects might be crawling insects, flying insects, and other pests which may approach the backyard and lawn of your house regularly, in hundreds and thousands, to disrupt or disturb your daily routine and life.

For the pest controlling purpose, our pest control services apply the highly advanced technology for the removal of these pests, which are not only eco-friendly and beneficial but also the chemicals used in removing  the pests are also less toxic, which are non-injurious and safe to health and the human body.

Our services not only secure the environment of different places from the flying and crawling insects and other pests but also functions create a healthy atmosphere as well.

Our pest control services help to eradicate thousands and millions of flying insects and pests from entering your home environment and surrounding environment which may enter your building or house probably in thousands.
Spider Pest Control Sharjah
Spiders are one of the most fearful of all pests that people instantly want to get rid of. There are more phobias and fears about spiders than other pests, and comprehensively so. If you get bitten by the dangerous, wrong, and harmful spider – a brown recluse or a black widow – and you have a worse reaction to the toxin, you may even finish in the hospital.

You will be surprised to know that many deaths were caused by harmful spiders in the past.
Our pest control service in Ajman is one of the best pest control companies which is providing excellent and outstanding services from many years. Feel free to contact us for getting pest control service related to any insect, bird, or pest.
Ants Pest Control in Sharjah
Infestations of Pharaoh's, Fire, or Ghost will probably need ant control professionals to ensure it will not occur again.
Our Technicians and Surveyors completely understand the habits and living areas of every species of ant. Once they've identified and found your annoying ants, they will use an extent of powerful, strong, and sturdy insecticides and pesticides to efficiently deal with them. This gives you the consolation that the issue has been fully sorted out.
Treatments are picked out to your particular ant species to get rid of the problem rapidly, whilst making sure the safety and protection of your pets as well as family.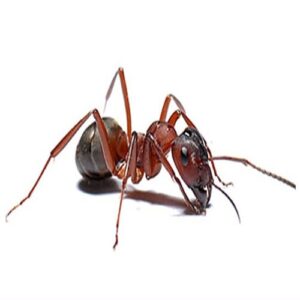 Wasp Pest Control in Sharjah
Wasps are most active and frisky in the warm months of pace. The German Wasp and Common Wasp cause the most painful and annoying stings. Even with their exceptional black and yellow body or figure, they can still be demented with other insects like hornets which can also sting and bite you. 


Wasps can also be merged with different bees, specifically Honey Bees. However, these are diverse in color usually from black to almost golden brown, and are fuzzier than wasps.
Only those wasps who are female have a sting mostly which they can use again and again if they sense any kind of threat around them.

In general, a sting of wasp leads to no harm in the long term, but it can be terrifying and life-threatening as well if someone is allergic to stings. The most efficient and ideal way to reduce the threat and danger of stings and control the wasp issues is to treat the nests of wasps. 


Dubai pest control offers the most convenient and safe solutions to get rid of these irritating wasps very quickly. Guaranteed pest service is given by us within 2 or 3 working days.
Mosquito and Flies Pest Control
Whenever you see trash or dirt, you'll also see a lot of flies and mosquitoes all around it if you notice. Dirt and pollution give rise to these little species and for them, we have some extraordinary treatments. We have a useful chemicalized gas particularly for killing flies and mosquitoes.
All we would do is spraying gasoline inside your home. Don't be worried, it doesn't do any harm to your skin as well as body. In a few minutes, you would see a lot of dead bodies of these mosquitoes as well as flies. If you don't trust us, try our services once and you never be disappointed.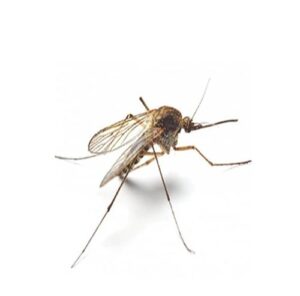 The good news? Moths aren't dangerous to health. The bad news? They can cause disagreeable damage to carpets, clothes, and much other stuff in your home. Take action as soon as possible whenever you see the indicative holes, or silk cocoons, or spot tiny maggot-like larvae.


Our professionals can acknowledge the kind of moth that is causing major problems for you. Then they'll use the most efficient and extraordinary techniques to get rid of them, such as heat or spray 6treatment.


We can give a very effective and chemical-free treatment of heat. This is specifically beneficial for getting rid of larvae, moths, and eggs in gauzy and delicate items or products that can't be washed.
Mouse, Rats and Rodents Pest Control
You do have a place or corner at your home which has never got sufficient attention. This is the chief reason why rodents, rats, and mice assume that it's their home as well. See, dust is something that is the major cause of attracting these annoying creatures towards your home.
The first thing we do is that we hardly try to kill and eliminate these creatures as much as possible with the help of solutions and chemical powders but it's wise and sagacious to say that these species are smart and clever, but we are also smarter than them and hence, we have some specially made traps which help you to get rid of them.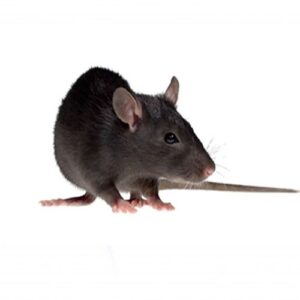 Lizards are those unwelcoming and unwanted guests at your place who are disgusting but don't be worried. We are here to eliminate every sign and mark of a lizard. We have some powders and solutions made particularly for lizards.

If you know lizards, try to disappear from an egg's skull and some other stuff, we have a composition of all those. All our pest control service would do is just extend this around each corner of your home to restrict and stop lizards from even entering your clean house.


The only thing you just should do is to just book an appointment in that situation, tell us the issue, and wait for the outcomes. If you want to know more in this regard or you still ponder that here, we do not have everything that you're looking for then just don't mind and feel free for ringing us up.

We would likely have the best and ideal solution for it!
The extreme thought of fleas at your place is sufficient to make the skin of many people crawl, but in fact, it can occur through no guilt of your own. Pets can take up many fleas from other pets, places, or animals and give them an outing and ride to your home.

Once they arrive, they will be a cause of great irritation for you and you'll probably want to eliminate them from your home quickly. The thing you can do in this situation is just to get in touch with our professionals and experts.


Our technicians and specialists exactly know what is to be done when it comes to the elimination of fleas from your loving home. They acknowledge the habits of various kinds of flea better and can give the most effective and appropriate solution in this regard. It goes without telling that all our actions and treatments are harmless for your family as well as pets.
Aim Premium Pest Control is industry-leading in Ajman and sharjah. At Aim Premium, we pride ourselves on handling and treating our customers and staff as part of our family, and due to this belief, we've become a trust-worthy resource for subservience, quality serving systems in our community. Here is something that we have executed to bring importance and value to local places and residents.
24/7 SERVICE
When you notice pests at your place, home, or office, we know that you want to eliminate them rapidly. But don't worry about that, we are here to provide you whole day service.
Our experts have demonstrated that they know very well what they do by having certification and state-licensed. All our treatments and methods do the work well.
Ajman pest control offers timely, proactive, and energetic prevention with very little effect on your dear ones and family, budget as well as home life. That thing makes us one of the great budget-friendly service providers which are quite reasonable and affordable.
We treat your place just as if it is our own home. We keep our appointments as well as meetings and give our best every time whenever we visit your office, industry, or sweet home.
Every day, many families make up their minds to select us as their pest control company to get the best services because of what they receive and we choose the great high-quality equipment and products to eliminate pest issues from your places.
At Aim premium, we're offering after-sales services to our beloved customers which ensure that our clients are pleased with the services of our pest control company. We also provide entire IPM Audit reports and IRS certificates for multinational companies and industries.
Avail Our Professional and Best Pest Control sharjah Services For a Better Experience
Avail our best pest control services that are effective and functional to get rid of a lot of cockroaches, insects, spiders, pigeons, lizards, fleas, rats, rodents, moths, mosquitoes, flies, mice, centipede, wasps, honey bees, ants, and many other harmful pests.
Our pest management services are cost-effective, reliable, and high in demand among hotels, offices, restaurants, resorts, and hospitals.
Our high-quality service is backed by an extraordinary and exceptional quality guarantee program, a complete confirmation of our finding and great service, a team of professionals, all of which assures that our pest control services in Ajman particularly meet our good-quality and great standards and yours as well.

Get our best services and have a great fun after getting rid of these pests!